Wellspring's Supportive Housing Program combines affordable housing with the support services needed to achieve stability following a period of homelessness, hospitalization, or incarceration. We help clients:
Access resources needed to obtain and maintain affordable, permanent housing
Overcome barriers to obtaining housing, such as lack of income or poor rental history
Set goals to improve clients' quality of life and to maintain housing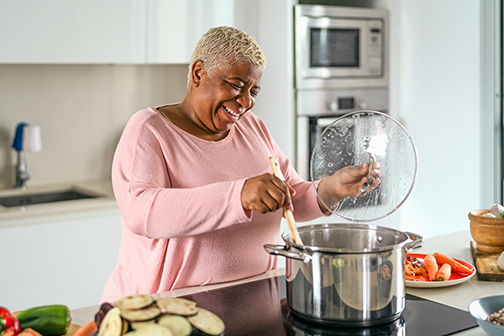 Wellspring's affordable housing tenants have very limited incomes, and many would be homeless or live in substandard housing without this resource. Affordable housing is coupled with appropriate support services from Wellspring, providing tenants a permanent home base for their journey of recovery. Open-ended leases and various housing options allow consumers to choose the best fit for their needs. 
Most of Wellspring's housing is located throughout Jefferson County, but the agency also has one four-unit residence located in Shelby County. 
Wellspring also provides scattered-site, leased apartments, as well as supportive services, for residents with mental illness, many of whom have been identified as chronically homeless.
"I was staying at the Salvation Army; I was homeless and depressed. Then I found out about Wellspring… and since then they've helped me with my mental health problems and helped me get housing…. I am a lot happier now!" – Edward
"Wellspring helped me get my own apartment, after nearly two years of homelessness. I love everything Wellspring is doing for me. It has helped me with reducing my stress so that now I can envision a future with a stable life in the community." – Charles 
"I've been with Wellspring for 2 ½ years now.  They helped my get my own apartment and my SSDI. Now I'm saving up for a small car. I meet with my case manager weekly; his encouragement helps me stay focused on the things that are most important. " – Tom
"I'd been homeless, and then at Central State due to my depression. Then I was connected to Wellspring – and everything took a complete 180! Now I have my apartment, and I do group therapy. I have friends and my family behind me – and I plan to keep getting better and better. Now I know I can do this!" – Scott
"I don't know where I'd be today if it wasn't for Matt getting me the apartment." – Donna