Wellspring promotes mental health recovery. We serve adults with mental illness through crisis stabilization services and we provide affordable, quality housing and rehabilitative services for people living with serious mental illness. Wellspring will serve approximately 1,500 people in the Louisville area this year.
As a private, non-profit agency, Wellspring operates two Crisis Stabilization Units (CSU services) and several Supported Housing programs, in addition to affordable housing options throughout Jefferson County and a Shelby County site.  Wellspring remains a leader in providing independent housing coupled with psychiatric rehabilitative services for those challenged by mental illness.
Recovery is possible for all persons having a psychiatric disability.  Decent, affordable housing with available recovery-oriented services is fundamental to individual success and a basic human right.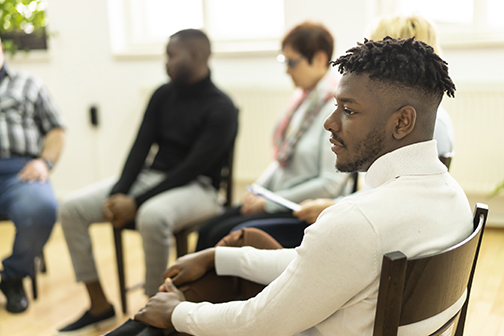 In our programs: we are dedicated to providing recovery-oriented programming, which always incorporates person-centered, individualized care, and utilizes a multi-disciplinary approach.
In our housing: we provide high quality, well-constructed housing that assures opportunities for community integration and enhances our neighborhoods.
In our community: we are committed to transparency through excellence in program practices and outcomes, and excellence in employment and financial management. All aspects of the agency's operations are overseen by our volunteer Board of Directors, comprised of community leaders, mental health professionals and concerned family members.
Our history established Wellspring as a valuable staple of the community and continues to provide resources for each person to live a healthy and hopeful life.