Assertive Community Treatment (ACT)
Wellspring is transforming the lives of people who have been chronically homeless with a team of professionals dedicated to the most effective treatments.
First, the ACT team moves people who have experienced chronic homelessness from the streets to affordable housing and then addresses each individual's complex needs using a best-practice, person-centered approach to restore skills, rebuild lives and maintain housing.
The ACT team wraps each individual with intensive services of a medical team, housing and behavioral health.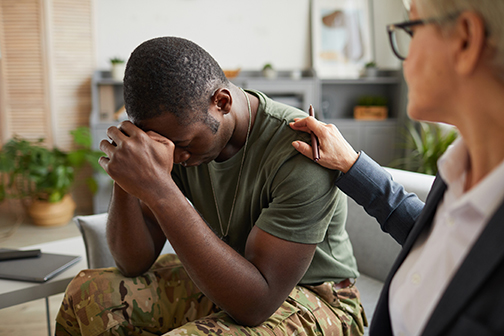 Program for Integrated Care (PIC)
PIC is an intensive, multidisciplinary outreach for adults experiencing or at-risk of homelessness with serious mental illness and substance use disorders.
Through the federally-funded SAMHSA grant program, case managers help get clients off the streets quickly and to emphasize big changes like sobriety and symptom management through a series of small, overlapping incremental changes.
Clients have a support team that includes a therapist, case manager, nurse practitioner and a peer support professional.